In order to cook Japanese, one must not only master the Japanese cooking skills but also understand Japanese culture. Fortunately, this can be taught and thus it's not exclusive to Japanese people only. Everyone who grants him or herself the time and effort to learn this discipline can become a sushi chef in 5 to 10 years. The reason why it takes so long has everything to do with the complexity of the craftmanship. Cutting techniques, product knowhow but also, customer service and creativity. An accomplished chef knows exactly what his customers want and continues to surprise them. This focus one can only be mastered through abundant self-knowledge and a strong developed passion and well… that just takes time.
Do you want to join our team?
Hokkai Kitchen is currently hiring both waiters and kitchen staff. We are a young and international team and together we strive for quality in the dishes we present. If you are interested, please send your resume and motivation to kitchen-ijmuiden@hokkai.com
A word from the head chef...
I started my career as an ober in the Okura hotel in Tokyo. My passion for food was noticed and soon I was allowed to work in the kitchen. After having worked for 10 years in Okura Amsterdam, I chose to work for Hokkai Kitchen. In IJmuiden I can work with the fresh catch from the North Sea such as: red poon, mul, squid, or whiting. Eventually, my goal is to introduce the Japanese cuisine to people outside of Japan. In this, I would like Hokkai Kitchen to act as a Japanese food and culture platform in the Netherlands. One of my tasks is to train local chefs, as they will become the Japanese food influencers of the next generation. 
Personally, I have lived very happily in the Netherlands for many years. As such, I would like to do what we in Japan call: 'Ongaeshi' – 'Giving back to community'. I try to do this in the dishes I present to my customers. This 'Ongaeshi' is in essence my life mission.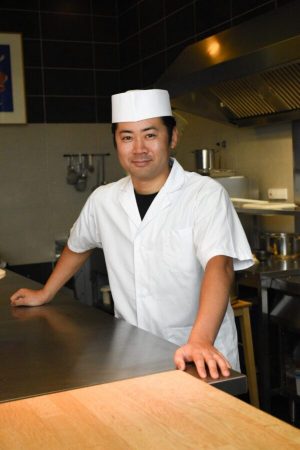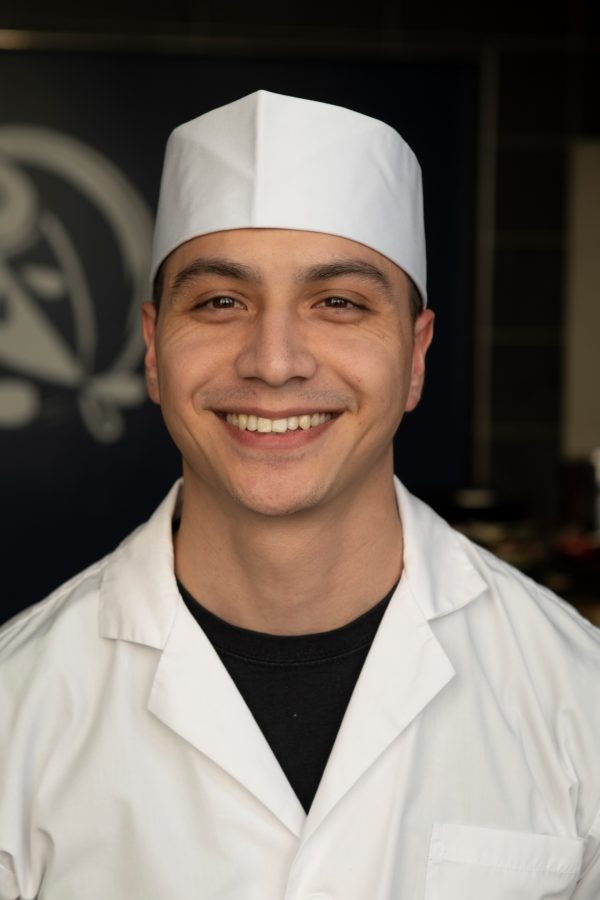 Budi
Internal peace, workethic, passion for his job, and a lot of patience. In 2015 Budi was determined to work with Chef Ohtawara. Long days and short nights were the result. Together with the chef, he delved into the world of fish and rice, cook and raw, and from complex marinades to natural flavors that have it all. Together they are now building a team for the future, so that more people will be able to enjoy the rich flavors of the Japanese cuisine.