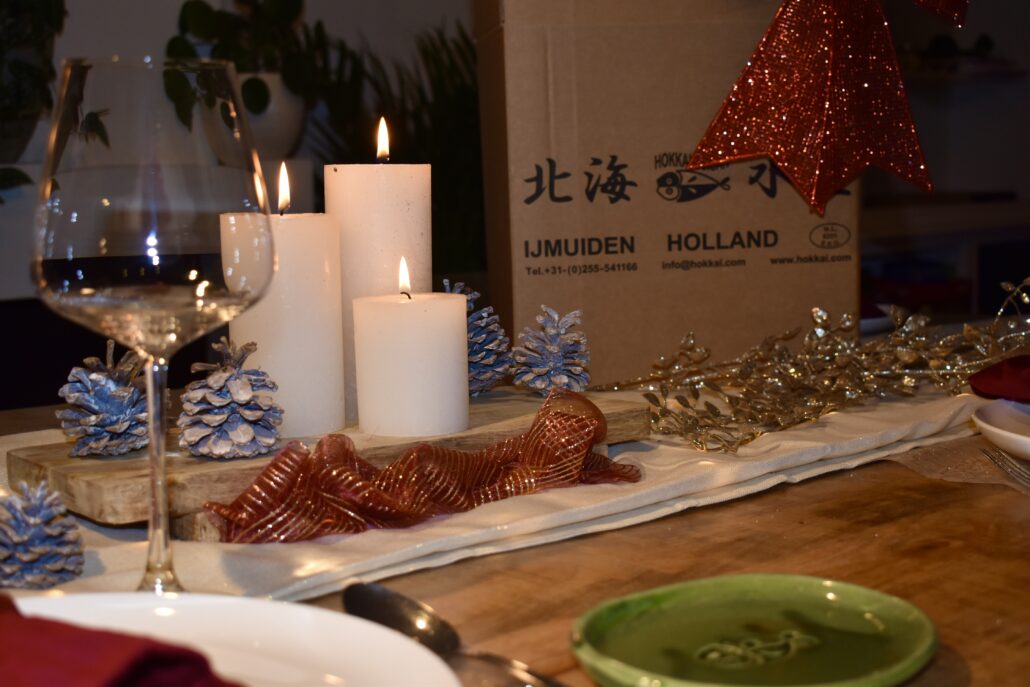 The Hokkai Christmas box is an accessible way to enjoy a great Christmas meal. This box is full of exclusive Japanese fish products to prepare a four-course meal for two people. With the included recipes from our top chef Ohtawara, you can easily put a culinary Christmas dinner on the table!
Festive Christmas dinner
Exclusive Japanese fish products
4 delicious courses
2 persons
Recipes from Chef Ohtawara
Including shopping list
Hit the button to order your Hokkai Christmas Box (for €55)!
What's on the Christmas menu?
Amuse: Baguette with Mentaiko butter. Bread with butter mixed with spicy cod roe
Starter: Sake and Maguro sashimi. Sashimi from salmon and tuna
Intermediate: Unagi foil bake. Grilled eel with vegetables from the oven
Main course: Gindara gratin with Hokkai miso. Black cod with Hokkai Miso from the oven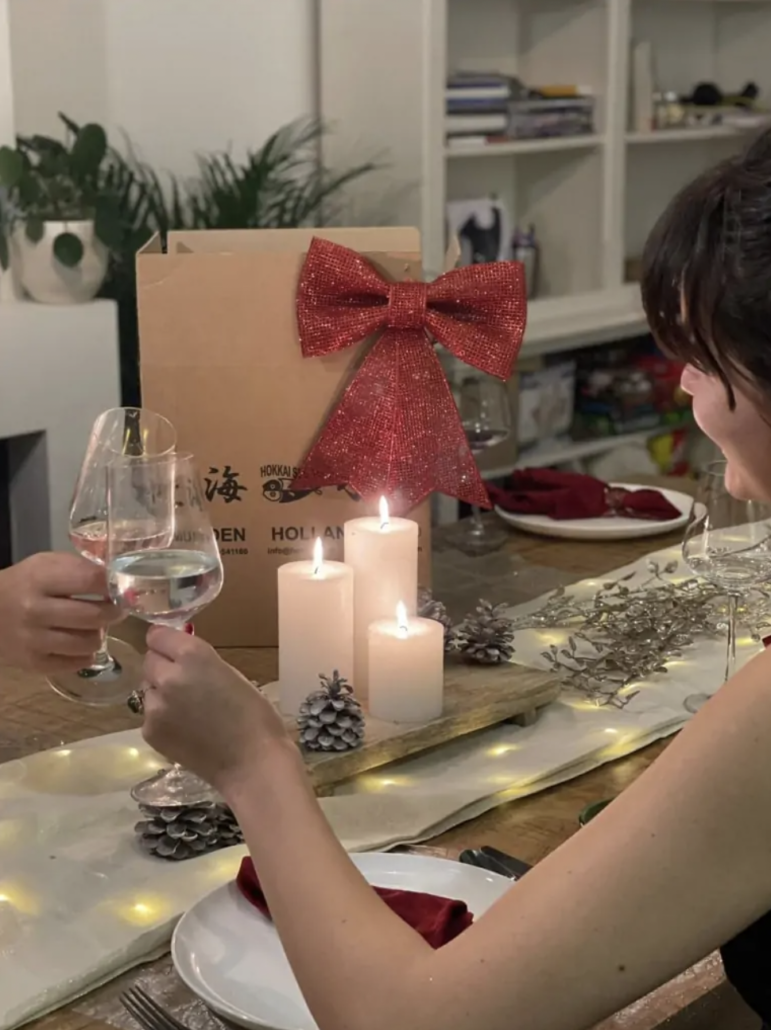 How does it work?
The Hokkai Christmas box contains a selection of our authentic Japanese seafood products to prepare a festive four-course dinner.
Mentaiko Butter (spicy pollack roe butter)
100gr Sake sashimi (sashimi of salmon)
100gr Maguro sashimi (sashimi of tuna)
Unagi Kabayaki (eel in sweet soy sauce)
Gindara no kirimi (black cod)
Hokkai Miso
Recipes of chef Ohtawara
The only thing you need to do before you can prepare the courses is to get a few additional ingredients. Of course, we will help you with a shopping list. After a quick visit to the supermarket, you will have everything you need to enjoy the products in the Hokkai Christmas box to the fullest.
Shopping list
(Japanese) supermarket
Vegetable section
250g Potatoes
100g Brussels sprouts
1 Zucchini (you can use either green or yellow courgette)
100g Baby corn
100g Red bell peppers
1 garlic clove
100g Onion
20g Ginger
½ Lemon
½ Avocado
10g Chives
½ Eggplant
50g Oyster mushroom
50g Shiitake
50g mini asparagus
Hand full of cherry tomatoes
Rucola or mizuna for garnish
Dairy
Bread
From your kitchen cabinet and/or other
20g Flour
200 ml Soya milk
20 ml Olive oil
6tl Soy sauce
6tl Sushi vinegar
2tl Sugar
2tl Sesame oil