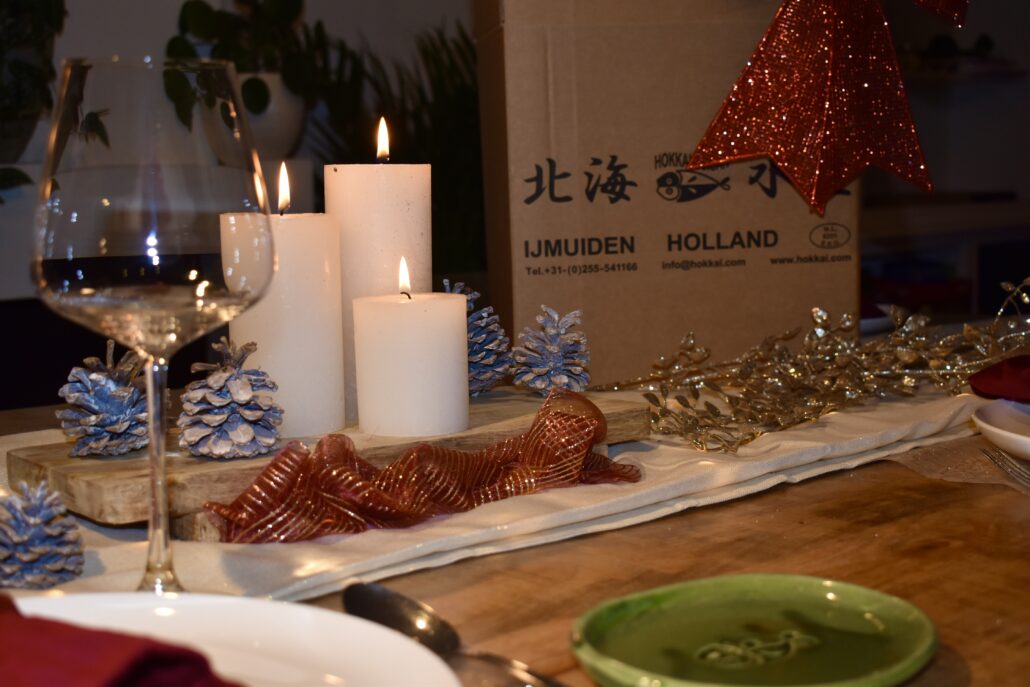 The Hokkai Christmas box is an accessible way to enjoy a great Christmas meal. This box is full of exclusive Japanese fish products to prepare a four-course meal for four people. With the included recipes from our top chef Ohtawara, you can easily put a culinary Christmas dinner on the table! We will also give you a very special Christmas present.
Festive Christmas dinner
Exclusive Japanese fish products
4 delicious courses
4 persons
Recipes from Chef Ohtawara
Including shopping list
Hit the button to order your Hokkai Christmas Box (for €95)!
What's on the Christmas menu?
Amuse: Aji no Tataki
Delicate taste of horse mackerel sashimi with crispy flying fish roe
Starter: Japanese prawn salad
Incredibly tender shrimps with homemade sauce
Intermediate: A trio of sashimi
Sashimi of lean tuna, salmon and king fish
Main course: Black cod with grilled vegetables
Black cod marinated in sweet miso sauce with vegetables on the side
Special Christmas gift from Hokkai
Small surprise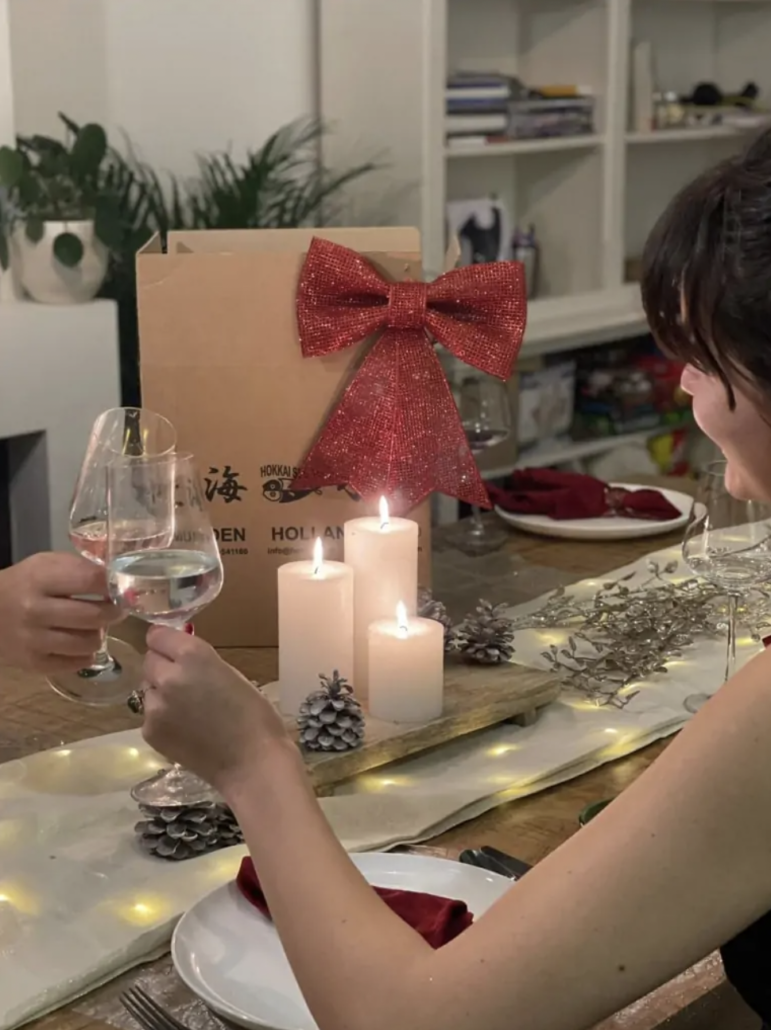 How does it work?
The Hokkai Christmas box contains a selection of our authentic Japanese seafood products to prepare a festive four-course dinner.
Aji Sashimi (sashimi of horse mackerel)
Tobiko (flying fish roe)
Pink Shrimp XL (prawns)
Maguro Akami (sashimi of lean tuna)
Sake Sashimi (salmon sashimi)
Buri Sashimi (king fish sashimi)
2 x Gindara Saikyozuke (black cod in sweet miso sauce)
Recipes of chef Ohtawara
Very special Christmas gift 
The only thing you need to do before you can prepare the courses is to get a few additional ingredients. Of course, we will help you with a shopping list. After a quick visit to the supermarket, you will have everything you need to enjoy the products in the Hokkai Christmas box to the fullest.